How Much Does Assisted Living Cost in Austin Texas?
Unlocking The Pavilion at Great Hills Advantage!
Texas is big. In fact, we've got a reputation for being big, in everything we do. It's in our swagger, in our Stetsons, our ranches, and in our wide-open country and traditions. As Texans, we're proud of what we've made our great state into, and our expectation for excellence is part of who we are. So, when Texans retire, we have pretty high expectations for senior living. With expectations like these, our team members at The Pavilion at Great Hills know that every detail has got to be perfect, and that's exactly what we provide — excellence, in every aspect of our award-winning assisted living community!
But what's the price of excellence? How much does assisted living cost? It may surprise you, but it's more affordable than you probably thought. The cost of assisted living at The Pavilion at Great Hills is designed to give residents all they need and more, without breaking the bank!
Comparing Senior Living Costs in Texas and Across the Nation
Whether you're an oil tycoon, cattle rancher, nurse, doctor, horse trainer, lawyer, retail worker, butcher,
baker, or entrepreneur — it really doesn't matter, because one thing is a constant, and that's: no one wants to pay more than they have to, even for the best quality. According to the national average, seniors around  call assisted living communities home will need $3,500 to $10,500 a month.
The costs vary greatly, so it's important to understand what you're getting for your dollars, while never forgetting that price alone is not necessarily an indicator of what's best for you or your loved one. Sometimes a lower-priced community may be just perfect. Know what you want so you can get what you want, at the best price possible.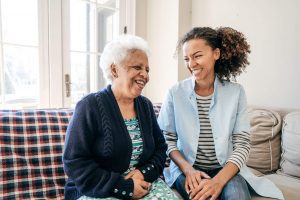 So, how much does assisted living cost in Texas? According to the data in Genworth's Cost of Care Survey, the 2021 monthly median cost for an assisted living facility in Texas is $3,998 (monthly rate for a private one-bedroom). At The Pavilion at Great Hills, our assisted living fee starts at just $3,750 with five wonderful wellness packages that are always tailored to the unique and personal needs of each resident. Thus, you can see that our base price is certainly affordable, coming in at the lower end of the previously-mentioned national range for assisted living. But though our prices are lower, we'd confidently put our quality up against any assisted living community anywhere in our great country! We're Texas-confident that when you compare costs, you'll see that you'll be getting much more at The Pavilion at Great Hills than you would at most of those run-of-the-mill communities.
Living at Home Versus Assisted Living
For some, the decision to move from the home they've raised their children in and locked in so many precious memories, can be a hard one to make. For others, the idea of leaving a big empty house to move into a warm, caring community of like-minded people is as easy as pie. Living at home does offer familiarity, and there's comfort in that, but a home can be challenging to maintain. There's the mortgage and utilities and insurance, and that's just the financial burden; there's also the immense burden of upkeep — the cleaning, the maintenance, it's a lot to deal with as you well know. But it's a lot of work, so while you're thinking about how much assisted living costs, why not think about making a change toward an easier life, and leaving the work to someone else. That way you can focus ALL your energy on enjoying each day to the fullest, without the burden of maintenance, upkeep, and bills bills bills!
And, when you live in an assisted living community, there's no more need to worry about security. The Pavilion at Great Hills has the most advanced safety protocols in our 24/7 secure community. Whether you're grabbing a bite to eat with friends in our 'anytime restaurant-style' dining room, exercising, swimming, or sleeping, you can go about your days and nights comfortably knowing that your safety and security is being monitored, while never intruding on your independence. Learn more about making this major life decision from our blog How to Tell it's Time to Move to Assisted Living.
Our Prices and What We Offer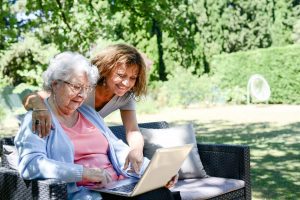 As discussed above, we know that regardless of your income level, you want to get the most value for every dollar you spend. With the recent inflation across America, it seems like the price of nearly everything has skyrocketed! But at The Pavilion at Great Hills, we've made every effort to keep our prices affordable. If assisted living is for you, or someone you love, you want quality, excellence, and affordability. We always bring our A-game and we deliver!
We make it easy on you, and your budget, as one monthly payment provides you with an incredible list of included amenities as well as crucial health support services. Let's consider the many benefits and services that you'll get when you reside with us.
The Pavilion at Great Hills is a community that runs on efficiency and great ideas. Everything we do is done for a reason. Our signature programs are designed to maximize not only wellness and cognitive ability, but to provide fun and fascination, in a group environment that increases opportunities for socialization! It's fun with friends, designed to keep health and happiness soaring! From our architect-designed common spaces, buildings and grounds, to our engagement activities and events, everything here is top of the line.
Our Superior Signature Programs
The Pavilion at Great Hills' Wellness Philosophy
Our wellness philosophy, Salus by Solvere, is your partner on the journey to great health. Challenge yourself, challenge your mind, or challenge your friends as you engage in social programs that focus on the four pillars of wellness: physical, social, intellectual, and spiritual. Read below or click the link here to learn all about our senior living wellness philosophy.
Physical: Staying active is the goal. We focus on fitness and nutrition programs that help to keep health at its highest level possible while reducing risks for disease.
Social: It's about friendships and making connections, and an active social life is good for mental health, which of course is good for physical health.
Intellectual: Signature programs that challenge the brain and increase cognitive abilities.
Spiritual: Service opportunities and faith-based involvement rooted in your own personal faith, which has been shown to increase one's sense of purpose and feelings of achievement.
Call us at (512) 894-8466to schedule a tour or fill out our online form. Find out for yourself why The Pavilion at Great Hills is Austin's best assisted living community! Yes, it's definitely better in Texas!
---
Posted on: