A higher level of service.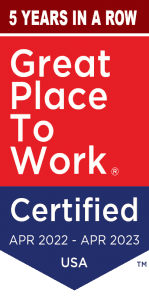 It takes a special kind of person to work in a community that combines successful aging with the independent lifestyle we create. And luckily for you — or your family member — everyone on the team is gifted at balancing compassion, support and variety. So you can feel confident that your family member is, as we like to say, living with more style and being cared for with more compassion.
Meet the Caregivers at Pavilion at Great Hills in Austin, Texas
Guided by integrity, transparency and loyalty, your highly credentialed leadership team includes:
Priscilla Duran, General Manager
Susan Alamo, Business Office Manager
Annel Quezada, Director of Community Relations
Brian Cupps, Sales Counselor
Amber Kilgore, Salus Coach
Sarah Phelps, Valeo Director
Tiya Morrow, Dining Services Director
Julio Macias, Environmental Services Director
Have questions? Want to learn more about our senior living programs? Contact us, we are happy to help navigate your way through our senior care options.