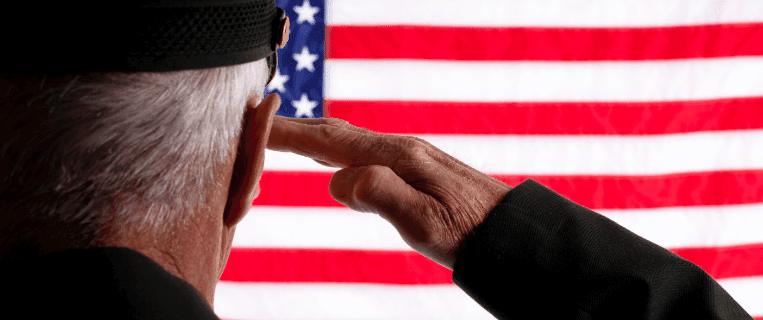 Patriot Angels: Senior Living Benefits for Veterans
Celebrating Veterans: A Salute to America's Best
Honor and service — two words that embody the spirit of America's best: the men and women of the US Armed Forces. It is, without question, an honor to serve one's country, so as we prepare to celebrate the distinguished members of the US Army, Navy, Air Force, Marine Corps, and Coast Guard on November 11th, Veterans Day 2022, we believe it's only fitting to consider their contributions, their sacrifices, and how we can honor them for all they've given.
Our military men and women have served stateside, and have traveled all over the world. And no matter where they are, from the Inventory Management Specialist in Arizona, to the Recon Marine deployed halfway around the world, the men and women of our US Armed Forces are working to not only protect the freedom that we so often take for granted, but also to protect the interests of others in nations near and far who are striving for their own independence. So, whether they're on a combat mission, a diplomatic security deployment, or acting as the first line of support for those in need during natural disasters such as hurricanes and earthquakes, our veterans have represented our great country honorably, and on this Veterans Day upcoming we'll all take a moment to thank them for their service, a debt that we can never repay.
And as our veterans have been honored to serve their country, and have given so selflessly to safeguard America, Americans, and others in need around the world, we, at The Pavilion at Great Hills consider it our honor to now serve them, to honor their legacy and help to ensure that the next phase of their esteemed lives is one filled with joy, and admiration for all they've accomplished.
The Pavilion at Great Hills: Senior Living Options for Veterans

Whether you're talking with your own personal veteran, your mom or dad, about their future and the best senior living options, or you're considering those options for yourself, we hope you'll consider us — The Pavilion at Great Hills.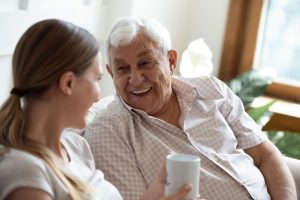 While the numbers vary from source to source based on a number of determinable and indeterminable factors, estimates indicate that there are somewhere between 16 million and 19 million veterans living in the United States. And according to the US Census Bureau, more than half of those veterans are over the age of 65, with a significant number of those over 75 currently. With numbers like these, it's easy to see that many of our proud US veterans may be considering senior living options as their population ages. Here at The Pavilion at Great Hills, we're pleased to be a part of their journey, and we offer the finest senior and assisted living residences, benefits and services that rival the best in America.
Moving into The Pavilion at Great Hills is an easy choice to make as we provide an extensive list of included amenities as well as vital health support services. Take a look at just a few more of the many perks that are included when you choose The Pavilion at Great Hills.
Modern and holistic community with a boutique vibe that's filled with stylish touches and bountiful amenities
Located in the Great Hills section of Austin, close to vibrant shopping and dining options
Assisted living and memory care neighborhoods
Anytime restaurant-style dining with locally sourced, chef-prepared seasonal menus in a quaint, grand dining venue
Salus™ holistic wellness philosophy and Valeo™ memory care neighborhood
Robust calendar of entertainment, social events and educational programs
24-hour team coverage and health support
Coordination of ancillary and medical services by a Wellness Director
Daily wellness checks
Emergency response system
Art studio
Outdoor courtyards with covered seating and fans perfect for BBQs and socializing with friends
Fitness center
Personalized fitness and wellness programs
Game room with billiards
Theater
Library
Salon
Chapel
Housekeeping, laundry and linen services
Maintenance and repairs
Pet-friendly environment
Transportation services
State-of-the-art ALIS electronic health system (EHR)
Accushield visitor and vendor management system for added security
Caremerge for family and community engagement, interaction feedback and programming
Getting Value for Your Dollars in These Inflationary Times
We understand that there's no amount of money that could ever equal the love you have for your most beloved veteran of all: your mom, dad, or grandparent. There is simply nothing more important than family. But we also know that the rising costs of assisted living can be a concern for families who need to maintain a limited or fixed-income budget. That's why we've made every effort to keep our costs to you as low as possible during these inflationary times when it seems nearly everything is infinitely more expensive. As we refuse to believe that the cost of providing the best quality accommodations, or care for a family member, should ever put families in financial trouble, we've designed pricing structures that allow most new residents to move in regardless of family income levels.
Our monthly assisted living fee starts at just $4,050 with six wonderful wellness packages tailored to the personal needs of each individual resident. With this price, we're already well lower than the national average cost for assisted living which is almost one-thousand dollars more! And our memory care program, Valeo™, for residents who may need additional assistance and specialized programs due to dementia or Alzheimer's, starts at $4,600/month.
Veterans PAY LESS to Get the Same Benefits
The Pavilion at Great Hills is a warm, welcoming community of interesting, diverse people, and we provide the same great residences, support as needed, and care to everyone equally, but America believes in honoring its veterans, and so do we. So when you calculate your senior living budget, remember to keep in mind all the veteran's benefits that you are owed for your service to this great country.
Senior veterans and/or their loving spouses may be eligible to receive many types of significant financial assistance packages for assisted living or medical care through a benefit known as: Aid and Attendance. This program can truly help offset long-term health costs for senior veterans as it provides a range of possible stipends, up to as much as $2,400/month. US Armed Forces veterans can apply for this benefit on the Veterans Affairs website or through their Veterans Regional Office, and you can use the stipend you receive to help cover the cost of living at The Pavilion at Great Hills.
Our Patriot Angels Partnership:
We Help Veterans GET the Benefits They Are Due
Another way we honor our men and women of the US Armed Forces is by assisting them personally as they seek to get their benefits approval from the Department of Veterans Affairs (VA). Through Patriot Angels, we work with veterans directly to streamline the application process, cut through the mountains of red tape, and help veterans get the benefits that they've earned through their great service to America.
We're experienced with the process at the VA and are proud of our track record for getting veterans their benefits sooner. We know that the stress of dealing with a government agency can be frustrating, especially when you need the money that is rightfully yours to help pay for living expenses now, so we're here to help. Contact us for more information and let's work together to see how you or your loved one may qualify for valuable community discounts. Patriot Angels is designed to help every US veteran get the benefits that America owes them; call us today and let our helpful staff at Patriot Angels assist you.
Senior Living Done Right
The Pavilion at Great Hills really is a unique, special senior living community that rivals the best America has to offer. It's a vibrant community. US veterans can enjoy a less stressful but strongly independent lifestyle here. And we offer as much or little support and assistance as each resident desires. Some residents simply want to leave behind the chores and upkeep of a big empty house now that their children are grown and off to college, jobs, or married with families of their own. Other residents may need daily assistance with life, or specialized memory care. We're here for every resident and understand their unique needs.
So, if you want to simply leave the arduous management of a big house behind and move into a sleek, modern apartment and let someone else do the laundry and cleaning, we welcome you. Or if you need regular assistance, we welcome you as well. Whatever your needs, The Pavilion at Great Hills has got you covered. Fill out a form online or call us today at (512) 249-0500 to learn more about qualifying for senior living benefits for veterans.
---
Posted on: