Assisted Living Guide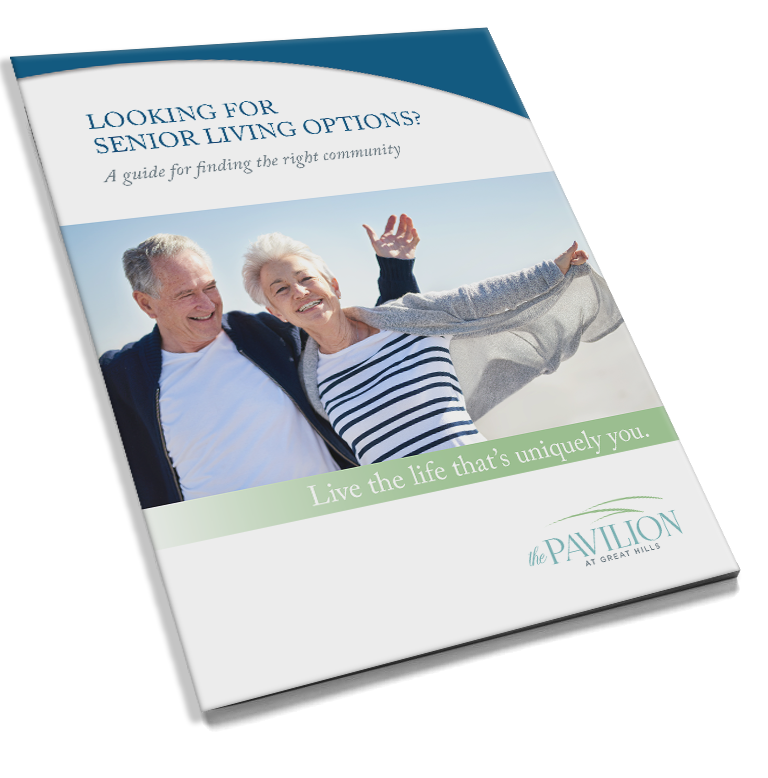 Moving to an assisted living community can be a big decision for many, including those who value a secure setting that promotes an active and healthy lifestyle and provides opportunities for socialization.
The answer is Park Place is an assisted living community in Austin, Texas with various lifestyle choices. To make the best decision to serve your needs, it's essential to understand all the available options.
Live the life that's uniquely you
Your guide for finding the right assisted living community in Austin, Texas. Throughout this guide, we'll provide:
Information on various types of senior living options
Benefits of a Texas senior living community
Tips and questions to help you live happily and choose confidently
Call (512) 249-0500 or complete the form to receive your copy of The Pavilion's Guide for Finding the Right Assisted Living Community.