Independent Living vs Assisted Living
What is the difference between Independent Living and Assisted Living?
Making Sense of What's What
There are several types of communities that fall under the umbrella of 'senior living' and each has its advantages, and disadvantages, so it's important to do your research and learn how each type of community differs from the other. So what is independent living vs assisted living and most importantly… which type will best benefit you?
So, if you've decided to make a change in your life, to pivot to something different, slow things down, focus more on the social side, get some assistance with your daily life, or just simply downsize, you've probably already discovered that there's a lot of information out there and it can be cumbersome to make sense of it all with so many options. As such, let's take a deeper dive into independent and assisted community living, so you can make the best choice for your needs, and desires.
What Is Independent Living?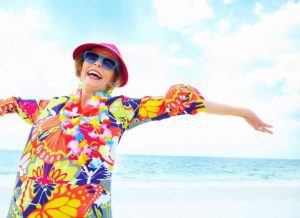 While all senior living communities seek to provide residents an opportunity to live the most independent life they can, 'independent living' (IL) is certainly the least structured form of senior living. As the name suggests, independent living near Austin, Texas, is for people who are willing and able to perform all or most of their daily life functions and activities on their own. Independent living residents do not need assistance with daily tasks such as cooking and cleaning, medication management, personal hygiene and/or dressing, as well as transportation, etc., but they do enjoy having lots of amenities, and crucial services standing by for emergencies, such as medical care.
There are many great reasons to transition to IL, but one that seniors regularly cite is that the maintenance, upkeep, and responsibility of their home ownership has begun to feel too demanding or exhausting, so downsizing to a vibrant independent living community is the obvious solution. When you choose independent living, maintenance and housekeeping services are typically included in your package price, so you can say goodbye to painting the house, fixing the furnace, replacing a leaky roof, cleaning out leaf-filled gutters on dangerous ladders, etc. You get to just live your life, each day, doing what you enjoy and nothing else. It's your time!
You get a lot when you reside in an independent living community near Austin, Texas and that's by design. Independent living communities often put their focus on the 'extras,' such as a long list of amenities which may include gyms, salons, events, multiple dining options, wellness programs, transportation services and more, while consistently providing opportunities to build relationships with new friends who share your interests. Personal enrichment is a primary goal at IL communities, so you may have a chance to enjoy arts classes, movies, fiction and poetry readings, game rooms, live music events, etc. that will keep you engaged, active, and social.
Also, if you're considering independent living near Austin, Texas, you'll want to think about the type of living space you'll most enjoy. Independent living communities sometimes offer apartments, condos, or even single-family-home style detached dwellings for ultimate privacy. In most cases you'll be able to select from various floor plans to find a unit that fits your lifestyle perfectly.
What Is Assisted Living?
Assisted living (AL) is for individuals who need daily or at least regular assistance. If you're considering assisted living in Texas, you've likely concluded that your life would be a little easier if you had a bit of help now and again. There are a number of reasons why residents choose assisted living, but often the reason is of a medical nature. Many older adults have one or more medical conditions, some which may be debilitating such as increasing dementia, vision problems, arthritis, or heart disease, etc. If a physical problem is making daily tasks such as dressing, preparing meals, managing medication, bathing, grooming, or using the bathroom difficult or impossible, then assisted living is likely your ideal senior living option.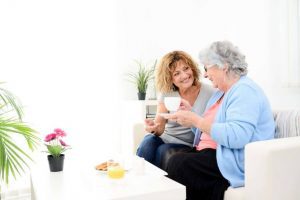 Beyond the physical and mental reasons, some seniors choose assisted living to simply lower the stress that emanates from the rigorous financial responsibilities of home, condo, or apartment ownership.
And some seniors choose AL when isolation becomes an issue. Living alone in insolation is one of the most detrimental problems for seniors and it can lead to a wide array of health problems from depression (which can increase risks for a number of diseases), addiction, and even early mortality.
The good news is, assisted living communities can help seniors enjoy productive, independent, and vibrant lives. And residents of assisted living communities have a plethora of services available to them, along with scheduled access to the requisite staff and medical professionals who can provide those services and assist. Assisted living communities usually offer a great assortment of amenities that make life easier, healthier, and just more fun. It's common to get laundry and linen service, as well as housekeeping, but most AL communities will also provide 24-hour assisted living caregivers, medication management, scheduled physical activities and/or gyms (with trainers), on-call concierge services, wellness programs, social events, game rooms and libraries, and of course plenty of community spaces and gardens for exploring nature and making friends.
Lastly, when you're considering assisted living in near Austin, Texas, if you have long-term care insurance your policy may even cover some of the costs of assisted living. Ask your insurance agent to see if you qualify. Additionally, if you're a veteran, you may be able to get financial help through Aid and Attendance benefits from the U.S. Department of Veterans Affairs.
Choosing Between Independent Living vs Assisted Living
If you're deep into your senior-living research, you've probably gravitated toward either independent living or assisted living based on the kind of support or services you desire.
So, it's important to talk with your family about your personal needs. Bottom line: while both IL and AL communities can get high marks for their easy lifestyle, excellent amenities, health and wellness programs and more, all of which make life healthier and happier for residents, your choice really comes down to the daily needs. Also keep in mind that independent living communities are often spread out over a campus and assisted living offers more intimate settings, but this is not always the case, so it's best to visit your community of choice to get the lay of the land.
The Pavilion at Great Hills: The Highest Standard Assisted Living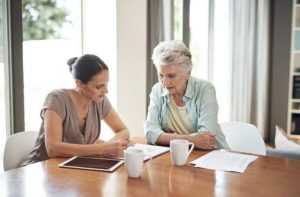 When you do your research on assisted living near Austin, Texas, we believe that you'll agree that The Pavilion Great Hills, nestled in the beautiful and eclectically-vibrant community near Austin, Texas, is the gold standard for assisted living near Austin, Texas. With active, friendly neighbors supported by our dedicated team, we offer the best of both independent and assisted living. We're dedicated to your health and happiness and offer an extensive list of services and amenities that is unparalleled. The Pavilion at Great Hills has a vibrant in-house programs calendar as well as exciting local trips to explore the Austin area and our chef-prepared dining options are out of this world. We have many living options for seniors, including spacious one bedrooms. Schedule a visit and tour today! We look forward to meeting you.
---
Posted on: