Senior Living Community Brochure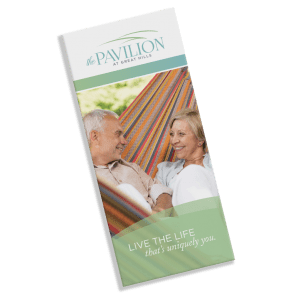 Discover a refreshing take on senior living at The Pavilion at Great Hill, located in the Great Hills section of Austin, TX. We've created an extraordinary assisted living and memory care community designed for meaningful and engaging senior living. Our unique wellness philosophy focuses on healthy living through one-on-one engagement and wellness support to enhance both your lifestyle and your legacy.
With supportive programs as well as numerous amenities and conveniences available to you, The Pavilion at Great Hills is a community you'll enjoy calling home.
To learn more about The Pavilion at Great Hills and imagine what life here could be like, please call (512) 249-0500 or complete the form to receive our community brochure.