Lifetime Rate Lock on All-Inclusive Pricing for Memory Care
Act now and receive a lifetime rate lock.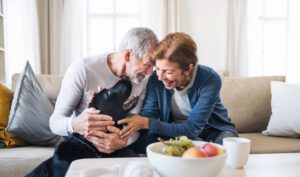 The Pavilion at Great Hills is offering a move-in incentive for our Austin TX memory care community. This offer is our way of welcoming your family member or loved one to a new life and providing peace of mind for you.
Our memory care options include the choice of either a studio or one-bedroom apartment in our safe and secure Valeo™ memory care neighborhood.
Contact Us Today To Secure Your Lifetime Rate Lock
Why choose a Valeo™ memory care community?
No two individuals share the same life journey. At The Pavilion at Great Hills, we take that into account with our memory care programming, accommodating your specific needs. The Valeo™ philosophy is to give every resident a personalized opportunity for one-on-one engagement and provide daily stimulation and support.
The Pavilion at Great Hills is here to help you live your life to the fullest. Contact our team today to schedule an in-person or virtual tour and explore our memory care community in Austin, Texas.
---
Posted on: